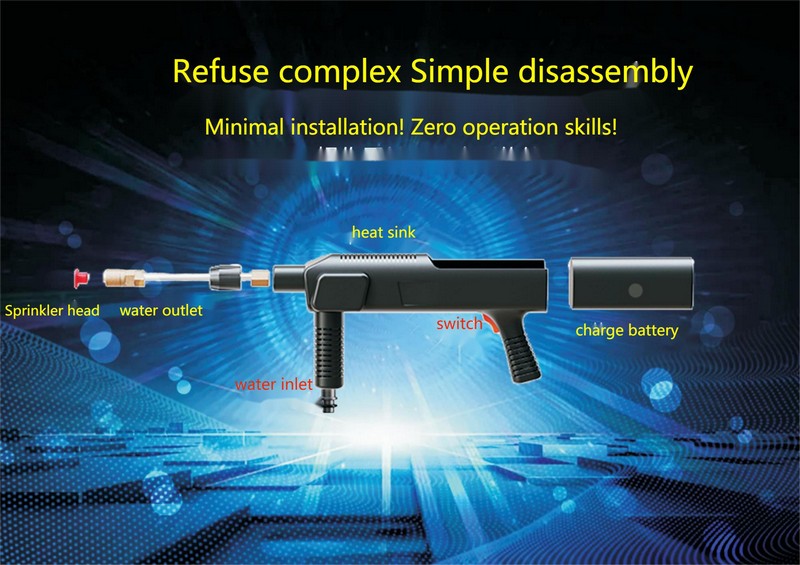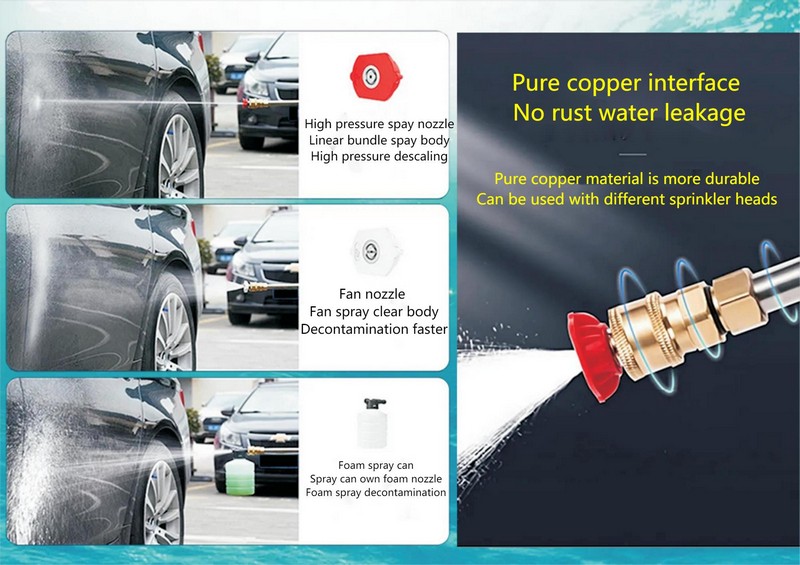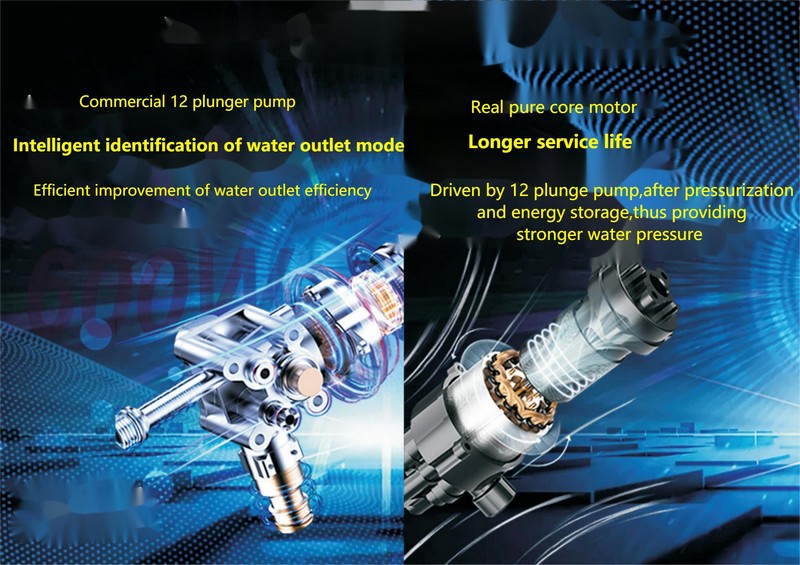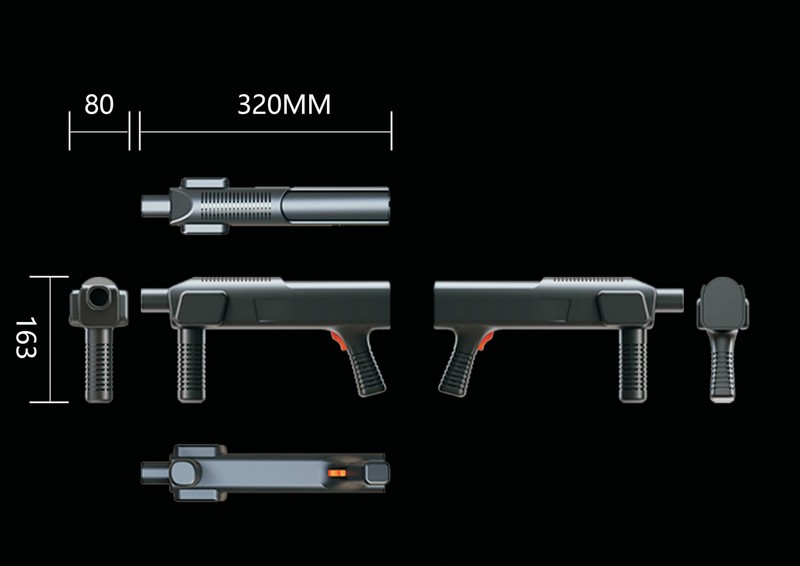 High pressure water gun( G1) has the following features:
1,Super capacity: built-in 5C 3.7V/2000mAh high capacity and high safety performance 18650 battery 8 series (8S1P 29.6V 59.2Wh).
2, Water pump function: This product integrates a high pressure water pump, can be used as a car wash/decontamination cleaning.
3,Ultra high efficiency charging: 12V/2A / 24W Charging efficiency >70% DC interface 3.5*1.2*7.5mm.  It can be recharged in your home/car.
4, Removable battery pack: Easy to unload and disassemble.  Easy to charge or change the operation.
5, Durable: built-in battery charge and discharge cycle times ≥500 times.
6, Ultra high water pressure: 11-15bar
7, Safe and reliable: Lithium battery protection IC is designed inside the battery pack to effectively prevent overcharge, overdischarge and overcurrent of the battery.
8, Detachable water gun head design: easy storage.  Don't take up space.
9, Various water outlet options: rotating water nozzle head.  Can change the way out of the water.  Convenient for users to adjust the most suitable water column or spray.
Super long lift: 6 meters
Product Parameters:
High pressure water gun( G1) has the following parameters
1. Input voltage range (charging)
Input voltage Vdc from  11.4 to 12.6
2,Input current (charging)
Charging current A  from 1.6 to 2.4
3. Battery charging time
When charging with 12V/2A input, the charging time is 3~4 hours.  (Completely out of charge)
3.1 Charging overvoltage protection
When the battery is charged to 33.6V, the charging circuit will be closed to protect the safety of the battery.
4. Output specifications
4.1 Pump Output
Water pressure  11-15 BAR (fully charged)
Lift: 6 meters
Current :  6A TYP.
5, Motor specifications:
Use 5 series motor 550H. Voltage 30V. 20000RPM. 200W Max.
Application and After-Sales Service:
wash the car
air conditioning
washing vegetables and fruits
water plants
wash the garden
The warranty period is one year