Imagine we deal with the following situations:
1. Your car has been sitting idle in the garage for a long time. The battery is dead and you can't start the engine.
2. Forget to turn off the lights, run out of battery power, unable to start the engine.
3. Unable to start the engine in extremely cold winter.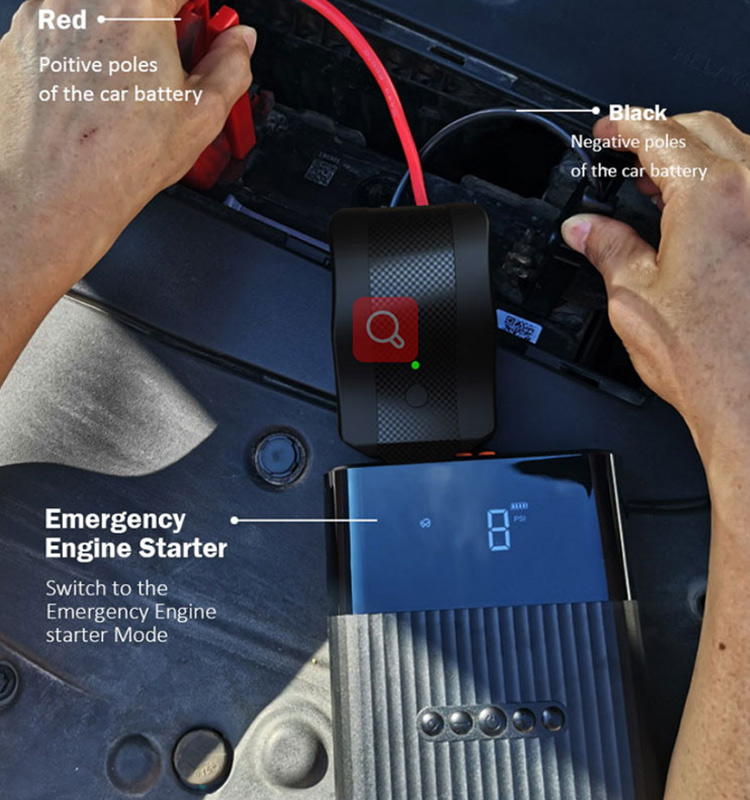 Normally you need to call a rescue service and cannot carry out your work and life plan, our products are designed to solve this dilemma. You can easily start your car with the following three steps:
connect the smart clip to the product.
Clip the positive and negative poles of the smart ignition clip to the positive and negative poles of the car battery respectively.
Start the engine and take off the product immediately once start the engine successfully.
Maybe you are worried about the safety of our products, No worries! Because it has ultimate safe protection with a thick tinner copper core and anti-reverse design. Even if positive and negative reversed, still can start the car, we called it "blind clip".
Our products have three advantages as below:
1. Full Copper Cylinder Block
2. The Powder Metallurgy Gear
3. Permanent Magnet Motor
So, choose us and choose easy car life!